The relationship between businesses and their customers is fast changing to digital, hence the adoption of Coins.ph. Enterprises are transforming their ways of operation and venturing into digital methods of payment as time goes by. They are shifting payment methods to mobile phones and devices. With the use of mobile technology, customers can now pay for transactions using mobile wallets.
Top Bookmakers in the Philippines for 2023
What is Coins.ph?
Coins ph is a free, trusted, and secure mobile wallet that allows you to obtain financial services from your mobile phone's comfort without owning a bank account or even a credit card. It will enable you to add funds to your wallet without having a minimum balance or limit. You can then use the wallet's funds for online purchases and payments, bills, digital currency purchases, mobile load purchases, and remittances. Examples of digital currencies one can purchase through this mobile wallet are XRP, Ethereum, and Bitcoin.

How to create an account at Coins.ph.
Creating an account is easy and free. It is possible to open an account either through the website of Coins.ph, or the iOS and Android apps.
You can download the coins ph wallet app on either Google Play Store or App Store, then install it on your phone. Once done with the installation, open the app and click the Sign Up option. It gives you the option of either signing up with your phone number or through email address. Fill in your preferred choice. After filling in your email address or phone number, create a password of your choice and then click 'Create Account.'
A verification screen comes up, and a message with a verification code will be sent to your email or phone. Use the code to verify your account. Once verified, the wallet is good to go.
If you want to create an account through the website, search for it, and click on the 'Create an Account' option. Then you have to fill in your phone number or email address, and a unique password. Click 'Create Account'. It then gives you an option to verify your account using a verification code sent to your email or as a phone message. Once you click the 'Verify' button and it accepts, then you are good to go.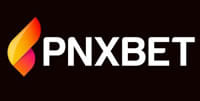 How to add money to your account
Once you create an account wallet, you can add money to it through your mobile app or the website. Once you log in your Coins ph account, click on the "Cash In" icon. You can then choose a preferable method of Cash In and fill in the amount you wish to cash in, then click on the "Place Order" icon. Follow the instructions provided and complete your payment. This procedure applies to both the website and mobile app, once you have fund at your Coins.ph wallet, you are free to use it online if betting on real money online you can now use your new wallet!
Costs, fees, and transfer times
The charged fees for cashing in are those charged by your payment service provider. Payment services that charge no fees are Cebuana, 7-Eleven, GCash, or M Lhuillier, or you can use the UnionBank for a fee rebate. Cash-out costs, too, will depend on your payment provider. Banks in Metro Manila have no cash-out fees. Carrying out cash in is instant if you use the relevant service providers. Cash-out is also done on the same day if you use a remittance company before 10 am, or else it carries forward to the next day.

For what payment transactions can you use Coins.ph?
Coinsph wallet has made it easy for you to pay bills through your mobile phone and avoid long tiresome lines in banks. Some of the types of bills you can pay using your wallet include; electricity, credit card bills, water bills, government services (e.g., for NBI Clearance), broadband services, cable services, etc. You can also buy loads faster and efficiently from Sun (Sun Xpressload Text Unli 60 and others), TM ( TM CALL and ALL NET TXT 15), Globe (GO UNLITXT 15 and others), TNT products and services, as well as Smart (All Text Plus 40, Unli Call and Text 50).
You can use Coins.ph to buy digital currencies. It was the first virtual currency provider to receive a license from the Bangko Sentral ng Pilipinas, commonly referred to as the BSP. Once you make a Coins ph wallet login, you can easily convert Pesos into Ethereum, Bitcoin Cash, or Bitcoin. Lastly, you can now purchase game credits at your comfort. Such game credits include Game Club, EX cash, Razer Pin, Cherry Credits, Level Up, and Battle.net Gift Cards.
Conclusion
Having Coins.ph account makes transactions easy and swift at the comfort of your mobile phone. Sending and receiving payments can now be done within a short time. With the advancement in technology all over the world, the wallet is the way to go for a technologically advanced society.
FAQ
💰

Can I use Coins.ph to fund my online sports betting account?

Yes. You can use your wallet to buy bitcoin, which can then fund your Sports Betting account for real money sports betting.
➡️

Is Coins.ph wallet safe to carry out my transactions?

Yes. Coins ph is licensed and regulated by the BSP, which ensures security against money laundering activities and conmen.
🤔

How is my transaction limit tracked?

Your annual, monthly, or daily limit gets tracked on a rolling basis. The limits refresh according to your transaction date.