Marketed as a universal payment system, WebMoney offers customers with a fast, convenient, and secure way of sending payments. As a popular payment processor, the company uses a universal payment settlement system called WebMoney Transfer. Every user will be assigned with an electronic purse where they can store and retrieve funds. The type of electronic purse that a customer can use will depend on his location. For example, customers based in Russia can use the R-Purse or WMR while US players can get Z-Purse or WMZ. Customers from many European countries can use E-Purse or WME. These e-purses are stored in varied Keeper platforms such as Keeper Standard (Mini), Keeper WebPro (Light), and Keeper WinPro (Classic).
Top Bookmakers in the Philippines for 2023
Also, WebMoney offers flexible way access to e-purses using the Keeper Mobile. With its mobile support, you can complete payments anywhere, anytime through the use of your iOS or Android device. Its universal and flexible approach to payments helps make WebMoney a choice payment facility for many sports betting sites and online casinos.
How to Sign Up for an Account at Webmoney
The company offers a universal payment solution that's available to customers from different parts of the world. Aside from customers from Europe and Russia, the platform now serves players from Asian countries including the Philippines. If you're from the Philippines, you can now withdraw your funds in cash. To enjoy this facility, you need to visit the Cashout menu and file an application for fund transfer. Of course, this kind of service is only applicable if you have an account with the website.
To start using this online payment wallet, visit the website, and fill out the required details on the registration page. Secondly, you need to enter your valid mobile phone number necessary for the signup and payment confirmation. A unique confirmation code will be sent to your number. This adds an extra level of security for sensitive personal information. You will be asked to confirm your e-mail and provide a strong password.
As part of the registration process, customers will also be required to apply for a personal passport. This is necessary to take full advantage of the benefits and services offered by this e-payment system. After this, you can have access to its Keeper Standard and use it as an online wallet when transacting business with betting sites accepting WebMoney.
How to Use Webmoney
To use it online, you need to fund your e-wallet first. You can do this through credit/debit cards or bank transfers. Aside from credit cards, there are other options available that you can consider when topping up your account. In a published press release by the company, it announced that it now supports popular payment processors and banks from the Philippines. For example, you can now top-up using BPI, BDO, SM Supermarkets, Security Bank, and LBC. WebMoney PayPal and WebMoney to GCash transactions are now possible when topping up or when withdrawing your funds. Once you have topped up the e-wallet, then that's the time you can pay for products and services.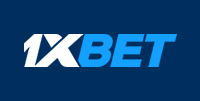 Bonus Up to ₱86,000 + 150 FS
The convenience also extends to withdrawing your funds. Withdrawal of funds from WebMoney account is fast and easy. You just have to choose your preferred payment platform to transfer your money. Besides bank transfers, you can also transfer funds through Western Union.
This online wallet is not only applicable to sending and receiving money. It is also widely used in online casinos and sports betting sites. Several WebMoney betting sites are now accepting this payment system due to the convenience and high level of security it gives. Filipino players can also bet on their favorite sports online in a fast and secure manner through WebMoney Philippines.
To enjoy its services, simply find an online casino or sportsbook that accepts the facility. If your casino accepts this payment processor, simply choose it from the options provided and follow the instructions. In many online casinos and sportsbooks, the transactions are processed instantly or up to 72 hours. Its use in many online casinos is also subject to a minimum deposit and withdrawal.
Why Choose this Payment Facility?
Whether you are using it for personal or business purposes, WebMoney always meets every customer's needs and expectations. It is one of the universally accepted payment processors and a standard payment solution in online gaming. If you're from the Philippines, you can also rely on the convenience and flexibility that it offers to customers. The operator currently supports some of the leading financial institutions in the country like BDO, Security Bank, and Western Union. Also, players from the Philippines can now withdraw their funds online and send it to a local bank account. Furthermore, the platform supports transactions using Bitcoin.
Aside from its faster transaction processing, it is also possible to use the company's official exchange if you wish to use your funds to buy Bitcoins. And if you're new to the platform, you can also count on guides and resources that can guide you in using the facility. With its commitment to universal payment acceptance, convenience, and flexibility, it's no longer surprising why it's a recommended payment facility in many betting sites.
FAQ
💸

Can I transfer my money from WebMoney to PayPal?

Yes, you can make transactions from WebMoney to PayPal, and vice-versa.
🤔

What is WebMoney in short?

This is an online "purse" to store your funds at.
🔑

Is WebMoney safe to use?

You should have no doubts when you decide to use WebMoney as your e-wallet.

betting sites accepting webmoney,webmoney,webmoney betting sites,webmoney paypal,webmoney Philippines,webmoney to gcash