As a leading global payment solution, ecoPayz functions as an online wallet for highly secure financial transactions online. As a company registered as PSI-Pay Ltd and authorized by the Financial Conduct Authority (FCA), ecoPayz offers a secure way of sending payments online. Aside from the approval from the FCA, this payment facility boasts an active accreditation and membership with the Payment Card Industry and Data Security Standards (PCI-DSS), and Prepaid International Forum (PIF). All these certifications ensure that all your transactions are safe, secure, and instant. Today, ecoPayz is used for a variety of applications including for payments in online casinos and sports betting accounts.
Top Bookmakers in the Philippines for 2023
How does ecoPayz work?
To enjoy its services, simply register for a free account. Registration takes a few minutes and requires the submission of your details. Some of the details that you need to submit are your complete name, date of birth, phone number, complete address and e-mail address if applicable. Just like other online payment solutions, ecoPayz also requires completion of the verification process to ensure safe access to your account.
Once you have completed your account, you now have access to your ecoAccount. Use this to send payments online or to pay for services. There are 5 account levels to choose from- Classic, Silver, Gold, Platinum, and VIP. These account types vary in terms of transfer limits. Also, you have the option to add a prepaid card to your account. Again, it's easy to apply for a card and the procedure does not require credit checks. You can use this card at thousands of locations in different parts of the world. However, for online casino transfers, the ecoAccount is enough.
Funding Your Account
To fund your ecoAccount, simply login to your account and select 'Deposit Funds'. Select your ecoAccount Number to be credited using the drop-down menu on the site. Select your preferred deposit option from the displayed list. Just follow the instructions indicated on the page to complete your deposits. At ecoPayz, the most popular deposit methods are bank transfer, credit cards, and bank wire deposits. When depositing funds, transactions are subject to certain fees. The fees to cover depend on your ecoAccount status. The deposit fees for bank wire transfers vary and it can reach up to 8.5% of the deposited amount. Currencies allowed with this payment solution include Canadian dollars, Euros, and US dollars.
Furthermore, this payment solution provider offers several benefits to its customers. It comes with lower fees compared to other online payment choices. Though some merchants are not yet integrated with the facility, it is still worth a try for your online transactions and online betting.
Use ecoPayz with Casinos and Sports Betting Sites
This online payment solution is now a popular option in many leading casinos and betting sites. With ecoPayz, customers can enjoy a seamless banking experience thanks to the use of a fully encrypted platform. When it comes to safety and security, it guarantees your safety and privacy online. As mentioned, the platform complies with PCI requirements and it is fully protected by the latest SSL encryption technology. Thus, you can feel confident in using it to sign up with sports betting sites that accept ecoPayz.
To use the facility, simply find an online casino or sportsbook that accepts this payment option. Log in to your account and navigate to the 'Cashier' section. From the 'Cashier', choose 'Deposit' and select this option as your preferred payment option. Indicate the amount that you want to send and just follow the steps listed on the page. Once done, you will be provided with a confirmation email of your transaction. You can expect the same process with your withdrawal transaction. When withdrawing funds, simply visit 'Cashier' and choose ecoPayz from the payment options available. Transactions using ecoPayz are often fast and completed within 1 day.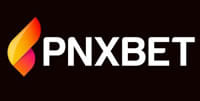 Final Thoughts
If you are looking for a new way to fund your casino accounts, this one is worth considering as it offers fair fees and better accessibility. Transactions can be facilitated using your mobile phones as it is available on multiple platforms. Also, all transactions are processed instantly.
Ideally, this online payment solution is one of the most convenient ways for money transfer and wagering for online sports betting. It offers a free and fast registration process. And you don't need to worry about credit checks when completing your registration. Once you become a member, you can count on a variety of tools that can enhance your experience. Take note that inactivity of your account after 12 months will require an account maintenance fee of 1.50 Euro per month.
While other banks typically charge higher transaction fees especially for withdrawals, this online payment solution can help you reduce additional costs. This payment option boasts minimal deposit fees and lower transaction charges. Also, ecoPayz provides fast and easy support to its customers. In case of problems, you can contact the casino management or contact the Support team of the company.
FAQ
🎁

Can I get a casino bonus when I use ecoPayz?

Usually yes, but some casinos may have terms and rules so read them first before you sign up for your bonus.
🤔

Will I be charged with any fees when I make a casino deposit?

ecoPayz itself won't charge you with any fees, but again if the casino has it's own terms and conditions you may be charged.
🔑

Is ecoPayz safe to use?

Yes. It is a worldwide used service that you can trust.

ecopayz,ecopayz betting sites,ecopayz bookmakers,ecopayz to paypal,Sports Betting,sports betting sites that accept ecopayz