In sports betting, one of the secrets to success is knowing the types of bets to play and when to play it. In short, your understanding of the best and their strengths can spell the difference between a successful sports betting experience or a forgettable one. And one popular and extremely helpful type of bet that should form part of your strategy is the parlay bet. Simply put, it's the type f sports wager that combines two or more bets into one.
Top Bookmakers in the Philippines for 2023
As part of the parlay bet meaning, you can combine different types of bets in one ticket. For example, you can throw in totals, point spreads, money lines, futures, or even prop bets in a single ticket! The only requirement here to play the wager is to ensure that all your bets cover different sports games.

Why Should You Play the Parlay Betting Strategy?
Each type of sports bet has its pros and cons, and it's true with the parlay bet. As indicated in the parlay meaning, you can place combine multiple bets in a single ticket. This makes the wager a lucrative option for punters looking for a larger payout. However, there's a catch when relying on parlay gambling. For you to win the parlay bet, you need to make sure that all component bets in the ticket will win. If one 'leg' of the wager loses, you lose your whole parlay bet. In short, this type of sports wager requires careful planning and access to information and scores. You should be confident in all your selections for this bet to work for you.
Aside from the bigger payouts, the parlay bet also offers improved flexibility for the punter. As part of the parlay rules, you can combine multiple events or sports on the same ticket. For example, you can include a football match, tennis singles, or am NBA parlay basketball game bet. Under the rules, if they all win, the parlay bet wins!

Placing Your Parlay Bet
Bookmakers today now offer their punters a convenient way of submitting wagers. This also applies to the submission of your parlay bet online or offline. If you're betting in a physical retail bookmaker, you can tell the ticket writer directly the teams and totals that you want to bet on, including the amount of wager. Another option is to use the parlay cards which you need to fill out and submit to the counter. But if you're placing your bets in an online sportsbook, the process is quick and more convenient. Online sportsbooks today use a Bet Slip where you can full up with your bets with just a few clicks. In an online betting slip, you will instantly notice the expected payout that you can collect in case you win all your legs in the accumulator or parlay.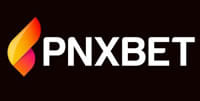 If you play the parlay bet, there's a big chance that one of your bets 'pushes'. A push in your picks and parlays happens when the spread or total bet you make is similar to the one posted by the bookmaker. Let's assume that the totals are 47. If the combined scores for both teams is exactly 47, then you will get your wager back since neither the over nor under won or lost. Under the parlay formula, this bet is then removed from your card as if it was not included in the first place. However, you still need to win all the other legs on the ticket to win the parlay bet.
A Few Words About Parlay Bet
Many sportsbooks advertise this type of bet to force punters to be perfect in their selections, which is difficult to do. But this doesn't mean that you should skip this type of wager. You can still create a winning parlay system by handicapping each game you want to include. Also, it can help if you review the tips and predictions that are often advertised by experts online. Due diligence is important if you want to be successful in this type of betting system.
FAQ
❓

What is a parlay bet?

This type of bet involves combining several types of bets in one ticket.
🤔

What are the types of bets I can include in a parlay bet?

You can use almost all types of bets in your parlay ticket provided that they represent different events or sports. For example, you can throw in Moneyline, totals, futures, or even prop bets.
📑

What happens if one of the legs in my parlay bet ends in a push?

If this happens in one of your legs, the sportsbook operator will remove this entry from your ticket and treat it as if it's not included in your original selection. However, you still need to win all remaining legs in the parlay ticket to win a payout.

nba parlay,parlay bet,parlay bet meaning,parlay betting strategy,parlay formula,parlay gambling,parlay meaning,parlay rules,picks and parlays,winning parlay system