When you want flexibility and convenience in enjoying casino games and services online, then you want a truly reliable online payment partner. The quality of your online gaming experience is dependent on how reliable, secure, and convenient your payment gateway is. This is the main reason why sports betting websites and casinos in the Philippines invest in time-tested payment processors like GCash.
Top Bookmakers in the Philippines for 2023
GCash - Sports Betting Payment Option
And when it comes to highly reliable payment processors, Visa, Mastercard, and bank transfers are often used by Philippines sportsbooks and casinos. Thanks to the use of authenticated transactions and the Know Your Customer or KYC procedures, these payment procedures allow you to complete payments privately and securely. However, these payment solutions often have one 'minor complaint' among sports betting fans: waiting time. In many sportsbooks, transactions using credit cards can take 1 to 3 days. And if you use bank transfers, the waiting times can take up to a week! For convenience, you need to consider alternative payment options that can offer faster and convenient transactions.
This is where e-wallets like Gcash comes in handy. Developed by Globe Telecoms of the Philippines, Gcash allows you to pay your bills, and send and receive cash using your smartphone and tablet. And with the popularity of online gaming and sports betting on leagues like the NBA among Filipinos, Gcash is now a viable alternative when it comes to funding the players' accounts.
Send Money and Cash Out
Just like other e-wallets in the business, Gcash opens up a world of opportunities online. If you're into eSports online betting or love to bet on regular sports, then the use of this e-wallet simplifies your transactions online. As an e-wallet, you can use it to pay your bills, transfer money to another account, and withdraw your cash.
As a customer of a sportsbook or online casino, you can also use your account to complete a fund transfer or cash out your winnings. Globe, the company behind Gcash, has partnered with many banks and payment centers to allow its users to cash out / send their money instantly without the usual waiting time and complicated requirements, wethere it is for playing real money sports betting or for any other online activity.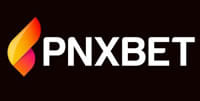 Install the Gcash App to Start Betting on Sports
To fully enjoy its services, you need to download the Gcash app from the Google Play Store (for Android devices) and the Apple Store (for iPhone). The app works for all networks in the Philippines and regulated by the Bangko Sentral ng Pilipinas or BSP which means that the transactions are safe and secure. Once the Gcash mobile app is installed in your preferred device, you need to register first before you can officially use its services. You need to complete a few steps to complete the registration process and it starts by submitting your mobile number. Then you will be prompted to submit your personal information that is required under the KYC protocol of financial institutions.
You also need to set your Mobile PIN to complete the registration. Once completed, the operator will provide you with a confirmation SMS that will verify your submission. You will also receive a 6-digit authentication code that you need to use to authenticate your device. Once completed, you can now enjoy the many services of Gcash.
Link Your PayPal or Credit Cards to GCash
Gcash is a popular e-wallet in the Philippines because it allows its users to link their accounts to PayPal or credit cards including Mastercard. With this option, customers can easily cash in their funds or winnings from sportsbooks and other gaming websites. An important feature of this e-wallet is its ability to be linked to PayPal, a popular online wallet that's used by sports bettors and casino players. With the service, you can easily move your funds from PayPal to your e-wallet using your first and last name of the account. To make it happen, you need to link your account with PayPal with Gcash.
Also, there are some basic requirements for you to enjoy the services. For example, the PayPal account should be set up in the Philippines and that the account should be personal. Also, your Gcash account should be fully verified before you can use the services. Currently, Gcash to PayPal is not supported. You need to fund first your bank or debit card to send money to PayPal. But his limitation should not stop you from enjoying the financial services that can be delivered by this Globe-powered app.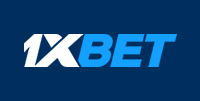 Welcome Bonus Up to ₱5400
Credit Cards to GCash
Aside from PayPal, the service also allows you to link to Mastercard or other credit cards. Before you can enroll your bank card, you need to consider first a few requirements. For example, the card should have at least Php 10.00 for verification, it should be enabled for online transactions, and you should be powered by a steady internet connection. Once all of these are covered, you can finally enroll your bank card.
The great thing about Globe's Gcash is that it provides a wealth of resources and tips online. If you encounter issues when using the app, you can always read the guides online or you can directly contact Support for assistance and help 24/7.
FAQ
🤔

How can I get a GCash?

Download the app, enter your mobile phone, and then click "Register".
💸

Can GCash be used to send money internationally?

Yes, you can with GCash Remit.
🔑

Is GCash safe?

Absolutely. It is a service used by many Filipinos, and there aren't any frauds detected by this moment.

gcash,gcash app,gcash mobile app,gcash to paypal,Sports Betting