As one of the most popular sports in the world, basketball presents a diverse and colorful selection of bet types for punters. And thanks to its popularity, you are also treated to different leagues to follow and bet on like the National Basketball Association (NBA), International Basketball Federation (FIBA), and even the local Philippine Basketball Association (PBA). With bookmakers offering a wide range of betting types, markets, and strategies, the real question here is how to bet on basketball? If you're planning to bet, check out our brief guide on how to bet on basketball and win.
Top Bookmakers for Basketball Betting 2023
How To Bet On Basketball Events
The number of basketball events to bet on is staggering with numerous college basketball circuits and major leagues happening year-round. Moreover, international events such as the World Cup, IBL (The International Basketball League), and PBA betting season also come with some decent betting opportunities. When you want to play and bet on basketball, consider the following popular tournaments and basketball events.
March Madness
The NCAA is a single-elimination tournament played in the USA. With 68 college teams competing for the top spot, the March Madness is indeed a party for punters. Of course, it's a highly unpredictable tournament since teams develop and players often suffer injuries. This is the main reason why it's called madness, and your success is often based on luck!

NBA
The National Basketball Association, is one of the four major sports leagues in America. Featuring 30 of the top American teams, the NBA starts in October every year and continues till March the next year. Therefore, the NBA betting season presents the perfect opportunity to implement long term betting strategies.
NBA Finals
The basketball wagering market is at its peak during the most cherished NBA Finals. It's the pinnacle of basketball events and offers you an opportunity to witness the action between two of the best teams of the season. Also, the seven-game structure of NBA Finals presents multiple chances for punters to balance their bankroll. Therefore, if you are looking to start your career in basketball wagering, we would recommend you to wait for the NBA finals.
PBA regular season and finals
If you're betting from the Philippines, you don't want to skip Asia's finest professional basketball league. Originally planned for a March 1 start, the date has been moved for health reasons. There are currently 12 teams competing for the championship with San Miguel Beermen as the team with the most number of titles.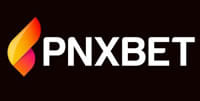 Basketball Wagering Types
Basketball wagering involves various types of markets including Spread Line, Money Line, Parlay and Teasers, Over and Under, and First Half Total Points. So, let's find out how to bet on basketball games in different markets.
Spread Line Betting
In this NBA betting market, the teams are allocated with a minus (-) sign along with predicted scores. For example, Atlanta Hawks (-9). Now if you have placed your bets on Atlanta Hawks, it will have to beat the other team by 9 points or more for you to win the wager.
Money Line
Money Line bets are based on simply guessing the winning team at the given odds. You'll get the payment according to the odds of the winning team.

Parlay and Teasers
Parlay market involves combining Spread Line and Money Line bets to increase the payouts. Teasers market again involves the combination of bets, although here, the bookmaker will offer extra points to increase the odds. For example, you have placed your Spread Line bets on Atlanta Hawks with a spread of -9 now in a Teaser market the bookmaker will give you 4 points so the spread would now become -5.
How to Bet on Basketball - Over and Under in NBA
In Over/ Under market, you bet if the total points will fall over or under the set number identified by the casino. The bookmaker will predict a number and you will have the option to either place a bet over or under that number. Let's say that the bookmaker predicts the total to be 150, and the total final score is 94. This means that the winners will be the punters who have placed the 'under' bets.
How to Bet on Basketball and Win?
If you want to learn how to bet on basketball and increase your chances of winning, then consider a few tested tips. Described below are some suggestions you can follow when placing your bets online.
Try to find a team on a winning streak playing against a team on a losing streak.
Keep an eye on the statistics and trade your odds accordingly.
Always read and compare the betting odds of the sportsbooks. Betting odds are helpful because it tells you the probability of an event happening and it's also the basis for the computation of the payouts.
Look for online sportsbooks that are fully licensed and offer the best betting offers like improved odds and free bets.
FAQs About How to Bet on Basketball
🏀

How to bet on basketball online, particularly in the NBA?

If you're planning to follow and bet on sports, you should register first an account with one of our recommended sportsbooks. Once confirmed, you can now bet on a team.
🤔

What are the types of bets I can play?

In PBA or NBA betting, you can choose from a variety of bets that include money line, spread, and over/under. The same betting markets apply if you're learning how to bet on NBA finals.
💰

Can I win real money if I learn how to bet on basketball games?

Yes. If you place your real money bets in licensed bookies and you're correct, you can collect a payout. The actual payout depends on the sports betting odds and your wager.