Don't let the statistics, scores, and complex betting terms discourage you from enjoying sports betting. With the popularity of sports in the Philippines growing and an increasing number of sportsbooks, now is the best time to learn how to bet on sports.
Top Bookmakers in the Philippines for 2023
In this article, we'll assume that you have already found and registered at a popular sportsbook that accepts real money bets from players. It's also assumed that you have funded your account and ready to bet on your team.
Choose from Different Types of Sports Bets
To start your gambling experience, one of the first things to consider is the different types of bets available. There are dozens of sports that you can follow and bet on and different types of events may require different bets. In sports betting, there are at least five types of bets to play: Money Line, Prop Bets, Futures, Point Spreads, and Totals. In learning how to bet, you should have a functional knowledge of the difference amongst these betting options.
Money Line
If you're new to sports betting, then this is the easiest bet to understand. You don't need to worry about point totals or margins of victory. Simply put, you only need to predict which player or team wins. For example, a sportsbook will advertise the odds of Team A at -150 and Team B at +130. If you see a minus (-) sign, it means that the team is favored to win. It simply tells you how much you should bet to win $100. If you pick Team A and you bet $300 and win, it means that you'll collect $150.
Prop Bets
These types of bets can cover anything and can work for different types of sports. The operator may call for bets on which team will get more running yards or which tennis player will make more aces in a match.
In this type of betting, you are placing your money on a potential outcome. For example, in learning how to bet on tennis, you may be encouraged to bet on who will make the semifinals of the Australian Open or who will be the doubles champion of the same tennis grand slam. These are examples of prop bets wherein you put your money on an event likely to happen.
Point Spreads
As the name suggests, these are your bets that focus on the margin in scores. So you will encounter these bets if you're learning how to bet on NBA games or learning how to bet on football. Just like in the money line, the point spread bets are represented by plus (+) and minus (-) signs. The number indicates the expected margin. If during the game, the margin is within the spread, its called a tie or push which means no one wins the bet.
In this type of betting, you take into account the total scores accumulated during the match. Again, this type of betting is often used in basketball and football.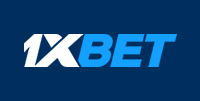 Welcome Bonus Up to ₱5400
Know the Other Types of Bets
The bet types listed above are the popular ones and commonly played online. However, there are other custom and highly complicated bets and betting practices associated with other sports. Some of the popular sports that call for a different set of bets are horse racing and sabong which is popular in the Philippines. In horse racing, the popular bets to play are Win, Quinella, Exacta, and Trifecta. In the 'Win', your horse must finish first and the payoff is calculated using the win odds. The Quinella requires your horses to finish first or second in any order. The Exacta, on the other hand, calls for your horses to finish 1-2 in exact order. Finally, the Trifecta calls for the horses to finish 1-2-3 in order.
Learning how to bet in sabong is slightly complicated especially for players who are not from the Philippines. Here, there are two participants- fighting cocks- one that is 'llamado' and the other is 'dehado'. In learning how betting works in sabong, the 'llamado' is the one expected to win but the payout can be less. But in 'dehado', there's a chance that you can win big if the rooster wins of course. In short, learning about the background of a particular sport is critical if you want to master how to bet on sports online.
Betting on a Sportsbook and its Bet Slip
Once all the complex terms have been covered, the next step in learning how to bet on sports is using the platform and 'Bet Slip'. The majority of the sportsbooks today feature an easy-to-use 'Bet Slip' where you can place choose the bet and submit your wager.
So how sports betting works when using the platform's 'Bet Slip'?
The first step in learning how to bet online is to choose a sport or event you want to bet on. Choose the price and your selection will show on the slip. Provide the amount that you want to play. The slip will then show your potential winnings. If you're sure with your wager, simply click 'Submit'.
The great thing about the top sportsbooks is that they offer guides and tools which can help you master how to bet on sports. We highly recommend that you check these tools and resources online if you have questions on how does betting work. Alternatively, you can always check our guides to learn how to win at sports betting.
FAQs
⚖️

Is it legal to bet online in the Philippines?

Yes, it is legal to place bets online in the Philippines. Filipino punters can register and bet on every foreign bookmaker that accepts players from the Philippines.
❓

What is the most popular bet you can make online?

The Moneyline bet is the most popular and straightforward bet in any online gambling site. This is basically a bet on the winner of a certain sporting event.
🔑

Are online bookmakers safe?

Most of the online bookmakers are safe and you don't need to worry about your personal data or financial information. Make sure the website you have chosen has an SSL certificate marking the website as secure.

how betting works,how does betting work,how sports betting works,how to bet,how to bet in sabong,how to bet on football,how to bet on nba games,How to bet on Sports,how to bet on sports online,how to bet on tennis,how to bet online,how to win at sports betting,Sports Betting