QIWI Wallet is a popular e-wallet that's designed to offer a fast, secure, and convenient way to pay online. Established in 2008, the company is a choice processor among customers based in Eastern Europe and some parts of Central Asia. You can also find several online casinos that accept this payment option. For example, QIWI wallet Philippines is one of the many options offered to customers and bettors based in the country.
Top Bookmakers in the Philippines for 2023
As an e-wallet service provider, it works with Visa to facilitate the transactions. With the service, customers can use kiosks and the e-wallet to pay for products and services, including the need to complete casino payments. For customers who choose to make payments using the QIWI payment method, an invoice is created. This gives the customers the option to complete the payment transaction using the balance or the card registered to the account or pay in cash in any participating payment interface supported by QIWI.
Using QIWI Wallet Philippines
If the casino or betting platform accepts QIWI as one of its payments, you need to register first an account. Creating an account is easy and requires the completion of the signup page. Once you're on the page, you are required to supply your mobile number. This payment facility works for customers based in specific countries. Make sure that you're located in an area that's approved by the company.
Once an account has been registered, then that's the time you can complete all your QIWI wallet Philippines transactions. You can fund your e-wallet through a variety of payment options. Some of the popular methods you can use are credit and debit cards, bank transfers, and payment terminals. If you have a PayPal, you cannot install transfer your money to your QIWI wallet Philippines account. QIWI wallet to PayPal is not allowed directly. Instead, you need to pass through an intermediary or another processor to complete the transaction.
Here's How to Fund Your Sports Betting Account
Once your e-wallet and your accounts in QIWI wallet betting sites are ready, then you can easily top-up your account. To fund your account, simply log in and find the 'Cashier's' tab. Look for 'Deposit'. If the website advertises that it allows QIWI wallet Philippines transactions then you'll find the logo of the processor in the options available. Click the icon, provide the amount you want to transfer and the promotional code, when available. You are then directed to their official website where you need to log in to your account and complete the transaction. The system will then generate an invoice. You now have the option to pay immediately using the balance or pay it at a later time using one of the terminals. The use of the terminals is popular among customers based in Eastern Europe.
If you decide to pay using your current balance, this transaction is processed instantly. Also, you will get a confirmation email that your transaction has been completed. The same general steps follow if you are using this payment facility when requesting your winnings.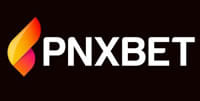 Why Use QIWI
When it comes to betting and funding your account, you need a reliable and secure partner. And QIWI does that in the most confident manner. Although the company is based in Russia, the service is also available in different parts of the world.
Just like other e-wallets, QIWI offers a fast and convenient way of completing your payments. In many QIWI wallet betting sites, the transactions are completed in real-time with minimal fees. Most casinos will not charge for transactions using this payment platform.
However, QIWI may impose certain charges depending on the transactions you complete using the system. For example, if you're topping up your account using the phone balance, you may be charged at least 7.5%. Transactions using credit cards are free provided the amount meets the limit set by the company. Keep in mind that in many sportsbooks and online casinos, QIWI is only available for deposit transactions. You need to use or select other payment processors if you want to request a withdrawal. Also, QIWI is highly recommended because it works with Visa. As a partner of Visa, this payment facility adheres to customer privacy and security. Furthermore, the payment platform boasts certification from PCI-DSS. This means that all of your transactions and your personal details are secure and safe.
A Word Before Using QIWI
This does not mean that the QIWI wallet is the perfect solution. On the contrary, this payment processor features several limitations and issues that can also affect your gaming experience. A major issue is a coverage: this is only available in Eastern Europe and several Asian countries. As a casino player and bettor, it's your responsibility to double-check if the site accepts QIWI as one of its accepted payment processors. If you find a site that boasts QIWI wallet Philippines transactions, check it out and enjoy a secure and convenient way to pay.
FAQ
🤔

Are there any fees when I want to make a deposit using a QiwiWallet?

Usually no, but if the casino itself has some special terms and conditions about this type of payment, you better get familiar with them first.
❓

Is Qiwi safe to use?

Yes. You can be sure that this e-wallet is safe and secure.
💻

Which is the best operator I can use QiwiWallet at?

You can give it a go with Spin Casino, and visit their sports section.

qiwi payment method,qiwi wallet betting sites,qiwi wallet philippines,qiwi wallet to paypal,Sports Betting