Football, basketball, and cricket may dominate the sports betting market but there are other equally exciting markets that you should consider. Just take the case of Mixed Martial Arts or MMA, a full-contact sport popular in the United States and other European countries. Compared to other sports, MMA offers more intense action with the use of multiple martial arts. Here, two fights face off in the ring or 'octagon' and fight off based on accepted rules and safety protocols. The Ultimate Fighting Championship (UFC) is the leading organization that promotes the sport. Based in Las Vegas, UFC is home to some of the best MMA fighters and runs fights that are the subject of UFC betting.
Top Bookmakers for UFC Betting 2023
UFC as the Leading Organization for MMA
One should not confuse MMA with UFC. Mixed Martial Arts or MMA refers to combat sports while UFC is the leading organization that promotes the sports and hosts professional fights. The UFC is a successful enterprise not just due to the business acumen of its leader, Dana White, but also the nature of fights and competition among fighters. In UFC, fighters fight inside a cage or octagon with a referee in attendance. Fights call for different rounds and each round runs for less than 5 minutes.
Although the length of fights is brief, the action is intense and anything can happen on the octagon. This makes UFC betting a challenging leisure activity for many punters. And since the UFC is the primary organization for MMA, punters can expect the best fighters on the planet slug it out for the prize and bragging rights. This also translates to exciting UFC betting markets where predictions and UFC odds become helpful resources.

UFC Betting Types
Just like in other sports, an understanding of the different types of bets is important. Described below are some of the most popular types of bets to play in MMA or UFC.
Moneyline
In online UFC betting, the most popular way to bet is to put your money on the fighter who you think will win. This is also called match betting and highly recommended for punters who are just starting out in MMA.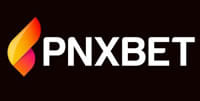 Over/Under
If you're a keen observer and knows how to research, then the over/under bet is recommended. In this UFC gambling, you will estimate how many rounds the fight will last. If you noticed that the fighter tends to start aggressively and finish off his opponent within the first two rounds, then look for a UFC betting site that offers an under 2.5 betting line to bet on.
Method of Victory
UFC betting is unique in the sense that you can put a bet on how the fight will end. Will the fight ends in a knockout, a technical knockout, or submission? Many UFC betting sites allow this type of bet so it's important that you review the different decisions in an MMA match. The most popular decision is the knockout (KO) when one fighter is turned unconscious. There's also the possibility of a technical knockout (TKO) where the MMA referee will interfere and the fighter can no longer defend himself. Some matches can also end in submission which can happen when there's a throwing of the towel.

UFC Betting Strategy and Tips
To be successful in MMA or UFC betting, its important that you also consider a few tips and strategies. Different punters have different opinions on strategies that work. But as a beginning punter, you can't go wrong with tested practices from experienced punters in UFC live betting. For example, you can bet on underpriced underdogs based on your knowledge of their fighting styles and recent performances. In short, you need to pay attention to the fighters' form and their past results before you can bet on UFC fights online.
You should also pay attention to the UFC when participating in round betting UFC bets or when wagering on the winner of the match. Just like in other sports, the betting odds can serve as your friend since it tells you the likelihood of an event happening. Also, the UFC fight betting odds can also provide you information on the possible payouts if you're prediction is correct. Or if you're looking for a stress-free approach to UFC betting, you can always rely on fight predictions and tips that are published online.
FAQ
🤔

What's the difference between MMA and UFC?

Mixed Martial Arts or MMA is the sport and UFC is the premier organization that runs MMA fights. Most MMA betting markets today are focused on the UFC.
💻

What are the types of UFC bets I can play online?

The best place to bet on UFC will offer you several exciting betting markets including Moneyline, over/under, and method of victory.
❓

How can I bet on the UFC fight?

If you want to bet on UFC, you need to register first an account with a licensed sportsbook. You can check out our list of recommended sportsbooks for UFC betting.