When it comes to games and gambling, the Philippines has a long and colorful history. And what's interesting about its gambling story is that it goes beyond the usual games, casinos, and card games. As a resident and avid player of games, the Philippines offers you a variety of gambling opportunities, from the classic casino games to the most novel and aggressive. A perfect example of this is sabong or cockfight which involves two gamecocks that are pitted in an arena called the cockpit. Playable in arenas and advertised on the web as sabong online betting, this form of gambling has consistently entertained players and enthusiasts for decades.
Top Bookmakers in the Philippines for 2023
As a game and form of gambling, sabong online betting and its traditional gameplay arrangement can rival card games like blackjack and baccarat in popularity. And for many players, sabong betting is even more exciting as it incorporates action on the arena. With some online betting platforms offering live streams of 'derbies', players can take advantage of more engaging and action-packed sabong online betting and matches.
However, one must be careful when participating in derbies or when considering sabong betting. Just like other forms of betting in the Philippines, sabong online betting and derbies are heavily regulated. Before you play or even sign up for the sabong betting services, you should know first the game and current laws relating to the delivery of services.
How Sabong Derby Became a National Past Time
It's history dates back to thousands of years and in the Philippines, its tradition dates back to early Spanish times. Thanks to the journey of Ferdinand Magellan and the documentation skills of Pigafetta, the world has come to know cockfighting and how it evolved as a form of gambling. This game has become a national past-time in the country for centuries and still thrives until today. It's a game that's ingrained in the country's culture and almost all towns and cities in the Philippines host a sabong on special occasions.
As a national past-time, sabong derby is both legal and illegal in the country. If you're after the legal games, then you need to visit the countryside and major towns and look for regulated cockfights that are hosted in cockpits weekly. In many towns across the Philippines, you will notice sports arenas along the major highways. These sports arenas are not constructed for basketball, tennis, or other sports. These arenas are solely for cockfighting and sabong sports.
Also, you will find smaller venues and locations that host sabong cockfighting matches called 'tupada' but these are illegal and beyond the supervision of the local governments. These 'tupadas' are normally hosted during special occasions or town fiestas.
In sabong derby, there are two birds in play, both will carry knives or blades that are attached to their legs. Depending on the arrangement before play, the blades can be attached to the left or right leg. In this popular form of gambling, there is a 'referee' called the 'sentensyador' who will make the call. His decisions are final and not subject to complaints or appeal. In sabong live game, you make a bet on either of the birds. And in actual derbies, the bets are collected by the 'kristo'. This arrangement has been practiced for decades and it's now part of the colorful Filipino culture.
Popularity
It's popularity never wavered even in the face of new technologies and the wave of online casinos. If you check out the online gambling landscape today, you'll also find advertisements for sabong online betting which is also offered by top online casinos and sportsbooks. However, the rules and policies of the government differ when it comes to sabong online betting. Online sports betting laws and policies can be tricky in the Philippines. For traditional sports like basketball and horse racing, yes it's legal to bet on these outcomes. And you can only do this in highly regulated and monitored bookies in the country.
The Philippine Amusement and Gaming Corporation or PAGCOR is the primary office that's in charge of regulating these bookies. For online sabong betting, the primary agency is the Cagayan Economic Zone Authority (CEZA). And based on the past pronouncements of the management, sabong betting online is not on its priority table.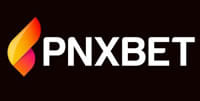 Is It Legal to Bet on Sabong Online?
If you check out the online gambling industry, you will notice that several companies and sites that advertise sabong online betting. You can even find new websites that are primarily targeting Asian players who like to follow the derbies and tournaments online and they feature facilities that accept sabong betting. However, the national government and other concerned agencies have expressed their disapproval for online sabong betting.
In the last few months, the national governments have cracked down on several online betting shops that provide cockfighting services. The cities of Manila and Quezon are the leading local government units that spearheaded the campaigns against these unauthorized operators that allow sabong online betting. The campaign became more aggressive due to numerous reports alleging that uniformed policemen were caught in betting shops instead of attending to their day jobs.
The Local Government Code is specific when it comes to the rules related to cockfighting in the country. Sabong should be regulated and the wagers from participants can only be taken within the jurisdiction or area where the game is played.
Even if a casino or betting operator has secured the necessary permits to operate in a certain area, it is still mandatory to get an approval or franchise from the city or local government. Since there are no formal policies or rules that regulate sabong online betting, online sports betting is a sensitive and very risky option for players and enthusiasts. Aside from the possibility of being involved in police operations, players will have to worry about online scams and questionable platforms that accept bets.
No License to Operate from CEZA
Cagayan Economic Zone Authority, the main agency tasked in providing licenses for online operators, has expressed its position for online casinos particularly sabong online betting. In a statement released in 2018, the agency has clarified that no licenses have been issued to operators that plan to offer online betting for sabong.
According to then-Secretary Raul Lambino, the agency has not released a permit for this type of betting that will allow operations within the economic zone or outside as this will violate the laws on gambling. This means that the casino operators or betting ships that accept sabong online betting may be licensed offshore or not licensed at all.
How to Enjoy Sabong and Online Sports Betting in the Philippines
The great thing about sabong and the derbies is that it provides you with an action-packed entertainment where real money bets are accepted. The bets are limited and you can only choose between the two birds. In the normal derbies hosted in many towns and cities, the bets can range from low hundreds to hundreds of thousands of pesos. But if you're looking for massive winning opportunities, then the biggest derbies hosted by top companies and groups should be considered.
The World Slasher Cup derbies are the biggest events in sabong and these are often hosted at the Araneta Center in Quezon City, Philippines. Here, you can participate in betting. And the bets can reach millions of pesos since only the best enthusiasts, fans, and breeders attend these derbies. If you're passionate about sabong and the betting frenzy that come with it, then these derbies can work for you. But if you prefer sabong online betting, well it's a different story.
Online Sabong Betting
You can find many websites that offer sabong online betting and they promise safe and secure transactions. However, you cannot be too sure about their products and services. Since these websites and platforms are not licensed and regulated, you can't get the usual privacy and protection that you normally get from licensed Philippines casinos and bookies.
If you want to pursue sports betting, then you can check out the fully licensed way of participating in gambling. Your primary option is to work with bookies that are fully regulated by PAGCOR. You will find several licensed and regulated bookies that will allow you to place bets on popular sports like basketball, tennis, and boxing. You can even find sites that allow bets on other combat sports like Mixed Martial Arts or MMA. We highly recommend that you consider these sports betting opportunities online aside from sabong online betting Philippines services.
To maximize the betting entertainment and ensure your security, we recommend that you only place bets in highly secure and regulated platforms. At Sportsbetting.ph, you don't just get sports and game guides; you can also get recommendations on the most popular sports betting sites where you can play in real money.
FAQ
⚖️

Is betting on Sabong legal in the Philippines?

Yes, Betting on Sabong is legal and widespread across the Philippines.
❓

Can I watch sabong live streaming online?

Yes. You can watch sabong live streaming online. Some bookmakers offer it as they offer any other sport.
📈

How to bet on sabong?

Betting on sabong is the same as in other sports. You pick a rooster that you think will win the match and place your bet.