In sports betting, there are certain types of bets that are unique to a specific set of events or sports. Just take the case of horse racing, a popular sport that's legal and highly regulated in the Philippines. Although it shares some similarities with other sports like betting on the winner of the match, horse racing also provides you with unique types of bets which can make the sports betting experience more exciting. A popular bet to play is quinella, an exotic horse racing bet to play that's easy to follow and understand. So, what is a quinella bet and why should you consider this when betting on your favorite sportsbook.
Top Bookmakers in the Philippines for 2023
About Quinella Bet
If you're a beginner sports betting, then a quinella bet can work for you. For those still asking what is quinella in horse racing, it simply refers to a type of wager where you put your money on two horses to finish the race in first and in second place. The quinella meaning can be confused with exacta - another popular way to bet on horses. In the exacta, you will also bet on two horses that will finish in first and second, in order.
However, under the quinella bet meaning, you're not concerned about the ranking of the two horses provided that they finish in the top two. For example, a $10 Quinella (5-8) is your wager on horses #5 and #8 to win and place in the race. Whether the race ends in 8-5 or 5-8, you still win your bet. However, if one of your horses did not finish in the Top 2, then you lose your bet. This type of bet is highly specific and requires a complete understanding of the horses, the riders, and their past forms for you to make an informed betting judgment.
When placing this bet, it's also important to know the potential payouts that you can collect. Keep in mind that your quinella payout is relevant to the amount of money wagered on the race. In many retail bookmakers, the more favored the horses are, the lower the payout will be. So, it makes sense to choose the 'long shots' if you're looking for bigger payouts. The drawback here is that these horses are 'long shots', thus you have a lower chance of collecting a correct wager.
Types of Quinella Horse Bets
Although its straightforward bet, quinella is also available in three different forms as described below:
Straight Quinella
This is the most basic way to complete the wager where you put your money on two horses to finish in any order.
Quinella Box Bet
For this type of wager, you are expanding your options beyond the standard two horses. If you decide on this kind of wager, you'll be paying for each possible top-two horse combos. Depending on the sportsbook, you may a minimum of $2 for every bet. For example, you can place a $2 Quinella Box (5-8-3). This only means that you are expanding your options for your wager. You can win if the result of the race is a 5-3, an 8-3, or a 5-8.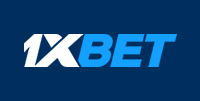 Welcome Bonus Up to ₱5400
Quinella Wheel
This is another improvement of the box bet wherein you are choosing one horse to be present in all your bets, with other horses to be combined. If you're certain that horse #2 will finish in the top 2 but you're not sure about the other horses, then the wheel selection is highly recommended.
There's also another variation of this bet called the standout quinella which works like the straight variant. Here, you combine the runners you believe will win or come second with other runners that will end as first or second. For you to win this type of bet, your standout runner should finish in the first or second place with any of your other runners ending in either first or second.
A Few Tips When Submitting Your Bets
Just like on other types of bets, you need to put a value on information, statistics, and previous results before you finalize your wagers. Although not as precise as exacta, the quinella is still highly specific since you're required to predict the first two places. Also, you can improve your chances by paying attention to tips, predictions, and comparing betting odds.
FAQ
🤔

What is a quinella bet?

This is popularly used in horse betting where you choose two horses to finish in first and second places, in any order.
🏇 I want to play this bet. What happens if my first horse wins first and the other comes in third?
You lose your bet since the requirement for this wager is to predict the first two places regardless of the horses' ranks.
💰

How much is the payout for this type of bet?


This depends on how big the pool is.

quinella,quinella bet,quinella bet meaning,quinella box bet,quinella horse bet,quinella meaning,quinella payout,standout quinella,what is a quinella bet,what is quinella in horse racing